Most properties, whether commercial or residential use carpets to cover their floors. It can create a cozy environment, but carpets can also be challenging to maintain in its pristine glory. It's known to draw in a lot of dust and dirt, including stains.
Cleaning your carpet is often needed to keep specks of dust and dirt from sticking to its fibers. It can also damage the carpet and become the source of allergies or other health issues. For residential or commercial property owners, it's vital to plan a routine carpet cleaning session to ensure that it's always well-kept and dirt-free.
Different Types of Carpet Cleaning
Cleaning the carpet can be done in two ways: basic carpet cleaning and deep carpet cleaning.
For basic carpet cleaning, it means using regular carpet cleaning methods like dusting and dry vacuuming. Doing this can help get rid of the dirt and dust clinging to the top areas of the carpet. You can schedule cleaning the carpet twice or thrice a week to limit the dust and dirt trapped in the inner recesses of the carpet fibers.
Deep carpet cleaning means being more thorough with stain and dirt removal by focusing on the accumulated grime resting inside the carpet fibers. It warrants using particular cleaning agents to get rid of the hard stains sourced from food and spilled liquids.
It's recommended to do deep carpet cleaning at least once each month. Consider paying for a professional cleaner since professional cleaning companies have invested in the right cleaning equipment that can successfully eliminate dirt and bacteria lodged in the carpet.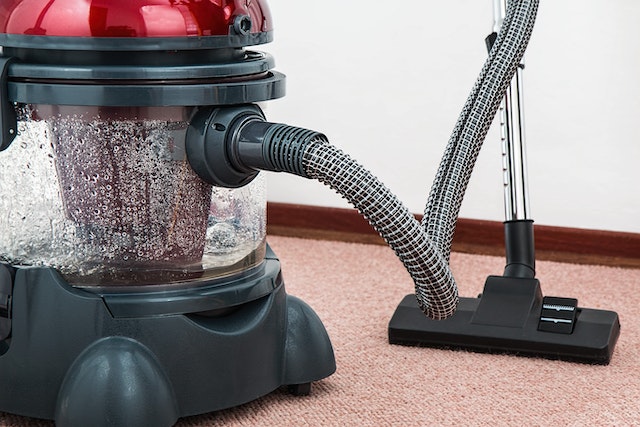 Further, professional cleaners have the skills and expertise to effectively clean the carpet, leaving no damage.
How to Deep Clean Carpets
It's hassle-free to perform basic carpet cleaning since you're only required to vacuum the carpet's surface. Even a quick wipe of its surface using a soaked cloth can also be done to refresh its appearance.
On the other hand, opting to do a deep carpet cleaning requires more effort and can be a complex activity. You may need to utilize several cleaning tools to ensure that the dirt and stains trapped in the depths of the carpet material are removed. You may also need a specialist with the appropriate skills and knowledge to keep the carpet intact.
You may even encounter hard-to-remove carpet stains, such that you'd need to use more cleaning chemicals to effectively get rid of them. But then you may also risk the condition of your carpet. It's best to be cautious when cleaning your carpet and to know which products to use so it looks superb after.
If you're planning on doing a DIY carpet cleaning, review these steps:
1. Choose what carpet cleaning equipment to use
Investing in the proper carpet cleaning equipment is vital if you want outstanding results. You can pick a steam cleaner, vacuum cleaner, and carpet shampooing machine. The results will depend on the type of carpet cleaning tool you use.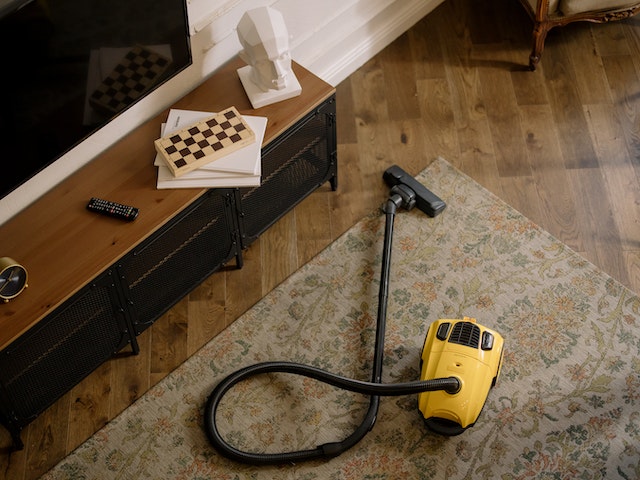 Be aware of how to utilize each cleaning equipment and know more about its functions so you can maximize its uses.
2. Select the right carpet cleaning solutions
As part of deep cleaning your carpet, specific cleaning agents and stain removers are required so that all the deep-seated dust and dirt are removed from the carpet. But it's best to find out if a cleaning agent is suitable for your carpet fabric including the cleaning equipment you selected to gain the maximum benefit.
A good tip is to search for an eco-friendly cleaning solution to avoid harming yourself and the environment.
3. Try to clean the carpet stains on the spot first
If you discover stains on your carpet, you can initially conduct spot-cleaning. Choose the best stain remover, apply it, and wait for some time then you can proceed to vacuum its remains.
4. Vacuum the surface
To deep clean your carpet, you need to pay attention to its top surface and ensure no dust particles and dirt are resting there. You'll need to vacuum the top area to remove the surface debris. You can accomplish this better by dividing the area into sections and then vacuuming it so the entire carpet is effectively cleaned.
5. Use a carpet cleaning machine to deep clean your carpet
Once the carpet has been vacuumed, you can now focus on deep cleaning. Choose your carpet cleaning equipment.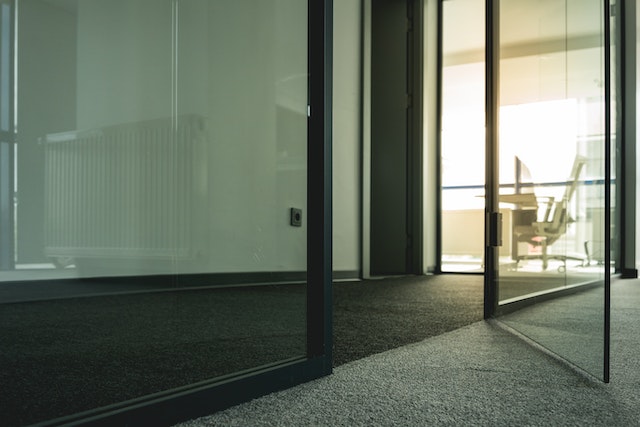 Study its proper use and find out what the best settings are to achieve a spotless carpet. Do some careful reading of the manufacturer's guide and check the instructions to use the cleaning machine properly.
Should You Consider Hiring a Professional Carpet Cleaner?
On your own, you might decide it's best to do a DIY carpet cleaning. But it can also mean potentially facing bad results. The lack of knowledge can be a huge drawback. You might harm yourself or damage the carpet material if you choose the wrong cleaning solution. It can lead to spending more and even replacing a damaged carpet.
A good tip is to engage the services of a professional carpet cleaner who can regularly deliver an excellent cleaning service.
Below are additional reasons why opting to partner with a commercial carpet cleaning company is in your best interest:
● With a well-maintained carpet, it has a higher chance of lasting longer. You won't need to buy a new carpet for some time.
● Professional cleaners use the right equipment and have the qualifying skills that promote superb results
● They have the full knowledge of effectively removing the dirt, stains, and bacteria buried on the carpet
● You reserve your time and energy since you're leaving the carpet cleaning task to those who have the expertise to perform the job well
Bottom Line
Cleaning your carpets is part of creating a habitable environment for the residents so it's essential to do it. It's advisable to hire a professional carpet cleaner so the end results are exceptional.
Are looking for a trusted professional cleaner in your area? If yes, you can contact Dazzle Cleaning today!