Glebe Commercial Cleaning Services
Let Us Clean Your Glebe Offices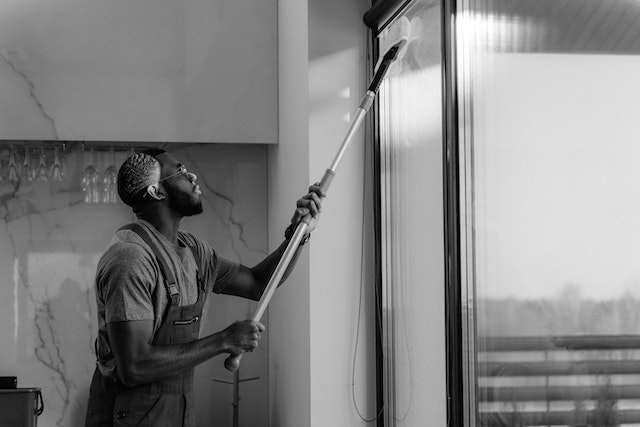 Are you looking for a premier office cleaning service in Glebe? If so, then you're in luck! Dazzle Cleaning is here to help.
When you hire our team, you'll receive personalized and high-quality office cleaning services that you won't be able to find anywhere else. As Ottawa's premier office cleaning company, we know how to help you keep your workspace spotless.
Working in a clean environment is proven to help with productivity. Teaming up with us means that you and your employees can focus less on trying to maintain a tidy workspace and more on your business.
Always available to meet your office cleaning needs, having Dazzle Cleaning as your team will guarantee not only a clean cubicle but a shared office microwave you have no qualms about using!
Dazzle Cleaning treats your offices like our second home. We want you to be comfortable, so let us take on the stress of keeping the office spotless!
Cleaning Services in Glebe
Scheduling
Do you want to hire a cleaning service but are afraid it'll interfere with your busy work schedule? We understand! We can schedule Glebe cleaning services at any time that is convenient for you, so no meetings or deadlines need be interrupted in order to have a clean office.
When you work with Dazzle Cleaning, we offer a flexible schedule for whatever your needs may be. Our professionally trained team is dedicated to keeping a clean office that is as pristine as your business.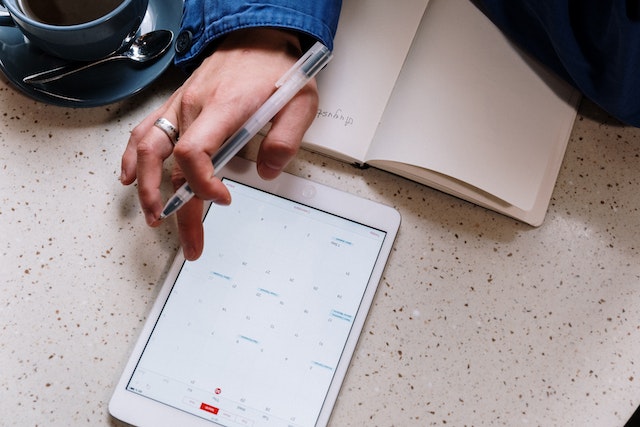 If you're looking for frequent upkeep, we offer regularly scheduled office cleaning services. Our services can be scheduled as often as you would like and you can always count on us to maintain your office space to the highest standards.
Need an especially big clean just before a big work event or after one? You can count on us too! With us focused on the mess, you can continue working with peace of mind.
There is no need to worry about contracts or obligations with us! Whether it's a one-time clean, a special occasion, or regular cleaning services, we're the team for you!
Cleaners That You Can Trust
When Dazzle Cleaning sends a professional cleaning team to your office, you can be sure that they'll be insured and bonded!
Our team leaves nothing to chance when it comes to the safety of your business. During our extensive selection process, a thorough background check is run on each and every cleaner that we work with.
Your comfort and safety are always our top priorities. Not only that but all of our cleaners are held to the highest standard of work, meaning that your office will always receive the highest level of care.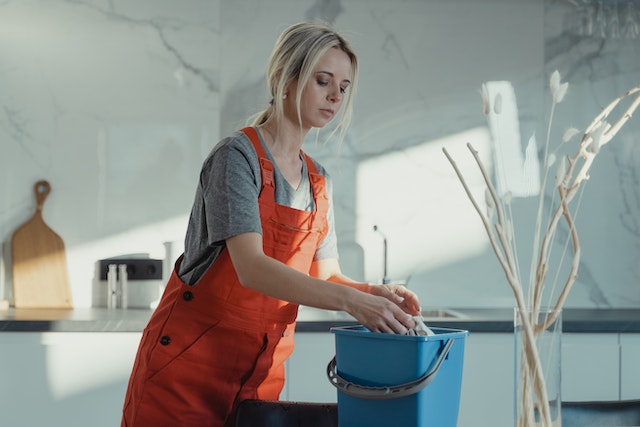 We know that having a cleaner come to your office is an investment, so consistency is key. We always try to match you with the same cleaner every time you work with us! Having a cleaner that's familiar with the space will guarantee they don't miss a single spot!
Transparent Pricing Model
Our company is happy to offer you a transparent pricing model for our services. With us, you'll never be faced with surprise fees or unclear pricing. Our team places great value on making sure that our clients always know exactly what to expect when it comes to the costs of our services.
Unlike many other professional office cleaning companies, our prices are not based on the size of your office space. We instead choose to charge our customers an hourly rate, so regardless of the size of your office, you will always receive the best price possible from Dazzle Cleaning!
Tailored Cleaning Services
Do you have specific preferences when it comes to cleaning your office? Many people are very selective when it comes to the products and cleaning methods used in their homes, so why would office space be any different?
These sort of specific requirements can cause hesitation when deciding to hire a professional cleaning service, but you don't have to worry about that with us! No matter if your preference is a specific product, scent, or lack thereof, we'll do our very best to accommodate.
That's why our cleaners are dedicated to incorporating your preferences into our cleaning routine. We know that every office is different, and a one-size-fits-all approach just isn't enough.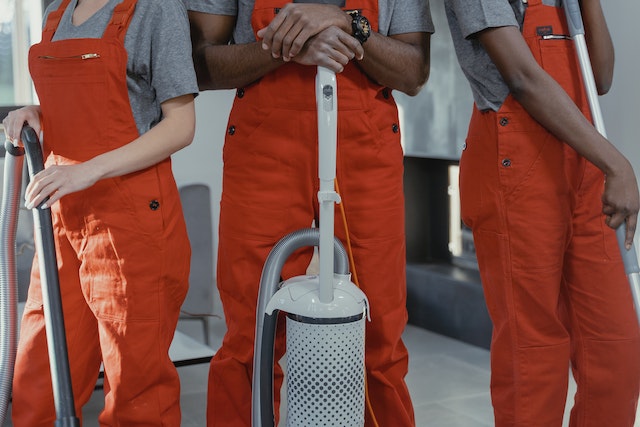 When one of our cleaners comes to your office, we first ask that you provide us with a specific list of everything you would like done because sometimes general cleaning protocols aren't enough. You know your space best, so we incorporate your wants and feedback to guarantee it's always at its best.
Referral Program
In addition to our extremely transparent pricing model, we also offer a referral program to help you get the best price possible. When you refer our services, you will receive a discount off your next cleaning!
So, are you ready to work in a spotless office space? When you work with Dazzle Cleaning, our tailored and personalized approach to commercial cleaning will leave your workspace exactly the way you like it every time.
About Glebe, Ontario
Glebe, Ontario is a highly desirable place to live for many reasons. This charming neighbourhood is in Ottawa and offers a peaceful and relaxed atmosphere, while still being conveniently close to the city's downtown area.
With its tree-lined streets and charming brick homes, the community has a warm and welcoming feel. Residents of Glebe have access to numerous amenities including excellent schools, parks, shops, and restaurants. The community also hosts a variety of events and festivals throughout the year, making it a vibrant and tight-knit place to call home.
Source: Wikipedia
Areas We Serve
We offer our services to professionals and households living in Glebe, Orleans, Gloucester, Kanata, Richmond, Gatineau, Ottawa, Nepean, Rockliffe Park, New Edinburgh, Island Park, Manotick, Stittsville, and more!
Our bonded and insured cleaners are held to only the highest standards, and you will always know that with us, your office is receiving the best care possible. Contact us today!