Island Park Cleaning Services
Let Us Clean Your Island Park Home
With so many responsibilities taking up your time, cleaning might require extra hours you just don't have. However, leaving your Island Park home messy isn't ideal. The good news is you can access professional cleaning services at a fair price. You can enjoy a spotless home with our high-quality cleaning.
Dazzle Cleaning is a premier company headquartered in Ottawa serving residential homes, condo units, and apartments. Our cleaning services are top-notch, delivering a sanitary and safe environment each and every time.
Hiring us means all corners of your home get cleaner, from the ceilings and floors to the kitchen and bathroom. Dust, dirt, and microbes are removed and you can rest easy knowing your home is clean and safe.
With Dazzle Cleaning, you retain total control as we take into account your preferences for cleaning products. Your Island Park home has its unique cleaning needs and we offer customized cleaning for it.
About Our Cleaning Services
Dazzle Cleaning offers the following extensive cleaning services:
Regular cleaning of bathrooms, bedrooms, and kitchens.
In-depth cleaning of all rooms.
In-depth cleaning during move-in and move-out that includes walls, windows, appliances, and cabinets.
Here are some of the benefits our clients enjoy when they hire us:
Flexible Scheduling
If you feel hesitant about hiring a clean due to your busy schedule, know that you don't have to worry when you work with Dazzle Cleaning. We do what works for you and offer flexible scheduling options.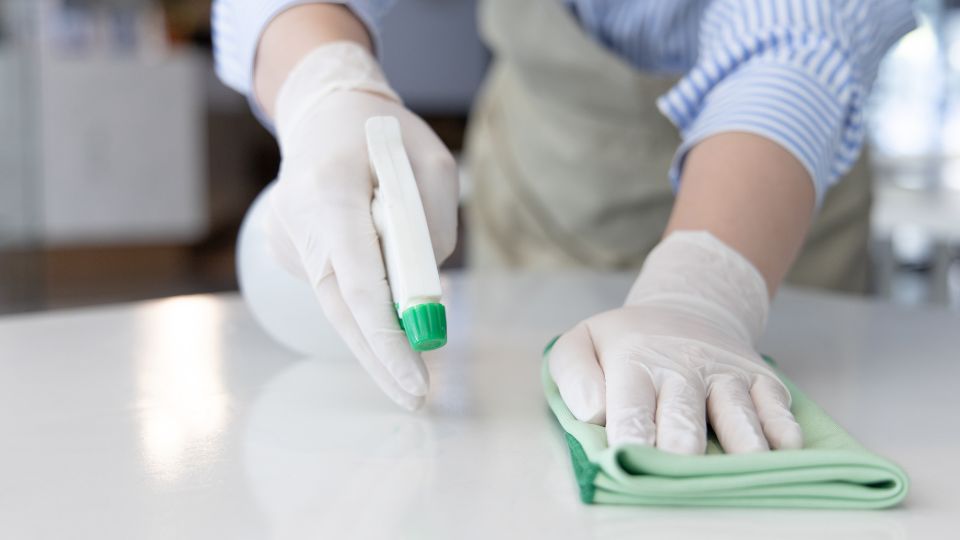 You can choose to be away while our cleaning specialists do their job in your Island Park home. There is no better feeling than coming home from work to a clean space. But, we understand you might have other things to take care of at home or just don't feel like leaving the house.
If you want to be present for the service, you're more than welcome to. You can review the cleaning tasks and know at the end, you'll be relaxing in the comfort of a spotless home. We help reduce your stress by taking the cleaning tasks off your to-do list.
Dazzle Cleaning provides regular house cleaning services for those who enjoy a consistently clean home. You can arrange to have your Island Park home cleaned often and you can rely on our premier cleaning services each time.
If you want to just try it out or need a deep clean before an event, you can schedule a one-time cleaning. When you work with us, you can enjoy a huge degree of flexibility and won't be tied down with contracts or obligations. Any time you want your home cleaned from top to bottom, our team will be there!
Reliable Professional Cleaners
Dazzle Cleaning ensures your Island Park home is protected. All of our cleaners are bonded and insured. We choose each cleaner with utmost care and have a detailed background check performed on each staff member. Always, your safety is our top priority. We hire professional cleaners you can trust.
We understand that it's an investment on your part which is why each cleaner is trained to deliver consistent, great services to each of our clients. Cleaners are also assigned to the same client as often as possible for each cleaning appointment.
You'll always know that your home is properly cared for and treated with respect by our cleaning specialists.
Pricing Transparency
We're always upfront about our fees. You'll always know the cleaning costs for your Island Park home. We don't have hidden charges nor do we promote vague pricing. Typically, professional cleaning companies charge according to the property's size while Dazzle Cleaning opts for an hourly rate.
For three hours of meticulous cleaning services, you only have to pay $125, regardless of the square footage of your property. This makes our cleaning services a wonderful deal compared to others in the area.
Cleaning According to Your Liking
To start, we ask our clients to supply us with a list of cleaning tasks they need to be done. Then, we set to accomplish each job and check off each item. You also dictate which cleaning products we use for direct control of the results.
Each homeowner has a unique standard for cleaning and we work with you to meet it. You retain control over what cleaning products are used and what particular cleaning methods are applied. We don't believe in utilizing a uniform approach to cleaning and always take your preferences into consideration.
Discounts Through Our Referral Program
Another great benefit to picking Dazzle Cleaning's services for your Island Park home is our incredible referral program. By referring your friends and family to us, you can save 25% on your next cleaning service!
Let us know the perfect time to turn your home into a pristine and spotless space. You don't have to be saddled with cleaning duties after a stressful day at work or while taking care of your kids. With our customized approach to home cleaning, you'll always feel relaxed. Contact Dazzle Cleaning today!
About Island Park, Ontario
​​
Island Park is a neighborhood in Ottawa named after Island Park Drive. Island Park Drive is a beautiful north-south route situated in Ottawa, that runs for four kilometers. This area is lined with elegant homes and a great number of embassies.
This area is known for being quiet and commercial vehicles are not allowed in the Island Park Drive area, as its primarily residential. Speed limits are also limited.
Source: Wikipedia
Areas We Serve
In addition to Island Park, Dazzle Cleaning offers cleaning services to homes in New Edinburgh, Gloucester, Kanata, Richmond, Barrhaven, Manotick, Orleans, Ottawa, Rockcliffe Park, Gatineau, Nepean, Carp, West Carleton, The Glebe, Westboro, Greely, Island Park, Manotick, Kinburn, South Keys, and more!