Let Us Clean Your Nepean Home
Nothing beats opening the door of your Nepean home and being greeted by a fresh, clean, immaculate space after a long tiring day at work. You can enjoy this wonderful treat often by scheduling a professional cleaning service with Dazzle Cleaning.
You don't have to turn your weekends into a scrub fest performing intensive house cleaning when you need your downtime. You deserve to relax in an immaculate space while letting Dazzle Cleaning take over the housekeeping!
Based in Ottawa, Dazzle Cleaning is a dedicated professional cleaning company focused on keeping our clients' homes immaculate. We make sure that our house cleaning services match your needs through customization. We utilize your cleaning supplies, adjust to your schedule and ensure a tailored approach to satisfy the homeowners.
If you're planning for a huge party and worry that you won't have time to clean on top of the planning and meal preparation, don't worry, we can take over! We have reliable cleaners offering their skills and expertise. All corners of your home can be reached!
Cleaning Service Inclusions
Dazzle Cleaning offers an extensive house cleaning service:
Regular cleaning of all rooms (bathrooms, bedrooms, kitchens).
Extra deep cleaning of all rooms.
Extra move-in and move-out cleaning for all rooms (kitchens, walls, windows, appliances, cabinets).
Learn about the other services and benefits we offer below!
What Our Cleaning Services Include
Flexible Scheduling
Life can get hectic and Dazzle Cleaning understands this fully. That's why we offer to work around your schedule! We can accommodate your preferred time and don't require your presence when cleaning. Whether you want a one-time cleaning service or a bi-weekly one, our team is happy to accomadate.
It will be a pleasure to accomplish your full list of tasks and errands so you can return home to a pristine home. If you prefer to be present while we tidy your Nepean home, we're also comfortable with that arrangement. We remain flexible with scheduling and cater to your needs.
We also welcome a recurring cleaning schedule so you don't have to book our service each time and can have a clean house on a regular schedule. You can also easily schedule a one-time cleaning whenever you like through our online booking system! With us, you're guaranteed convenience.
Cleaners You Can Trust
To protect your interest and assure your safety, our professional cleaners are insured and bonded. They're always reliable, trustworthy, and dedicated to their duties. Trusting people to enter their home can make anyone hesitate. That's why we run an extensive screening and proper background check of each of our cleaning staff.
Your safety is our top priority. Choosing us means having access to a dependable team who can showcase an amazingly clean property for you. We also make it a point to match you with the same cleaner for each booking. With our rigorous process of selection, our clients get top-notch cleaners!
Transparent Prices
You never want to be met with hidden fees after a house cleaning service. Dazzle Cleaning has a transparent practice and always lets you know how much our house cleaning services cost upfront. We want satisfied customers and deliver straightforward pricing that fits your budget.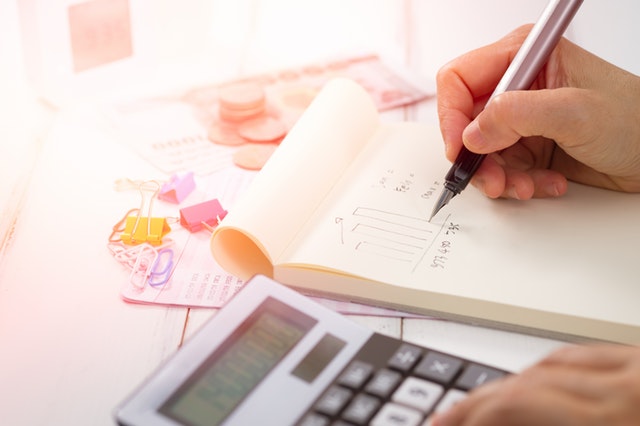 We charge by the hour in contrast to other cleaning service providers who set prices according to the property's size. Typically, our regular cleaning services take three hours and cost only $125, with fantastic spotless results.
A Personalized House Cleaning Service
Properties have different needs and residents have their own cleaning preferences and standards. The Dazzle Cleaning team recognizes this and goes the extra mile by customizing a cleaning experience for your Napean home.
You only need to provide us with a checklist and we get right down to cleaning specific parts and items in your home. We also use the supplies you have on hand to ensure that the products fit your choice. Your preferences remain top of our minds while we're guided by the standards that you set.
Discounts Through Our Referral Program
Our clients can take advantage of a 25% discount on their next scheduled cleaning if they take the time to refer their friends and family members to us. This is beneficial for you and your loved ones since they can enjoy high-quality house cleaning services while you get rewarded with a substantial discount.
Contact Dazzle Cleaning today! Your specific home cleaning needs are addressed with a tailored approach. In addition, you gain professional cleaners who do excellent work.
They're skilled, well-trained, and not afraid of the dirty work! Our dedicated team will do a deep clean and pay extra attention to problem areas. Remember that a clean environment is always within reach when you engage our cleaning services.
Free time is valuable and you should be able to spend yours relaxing or enjoying activities with your family, not deep cleaning your home! Outsource the house cleaning chores and revel in the thought of going home to a clean home that's taken care of according to your standards.
About Nepean, Ontario
Nepean used to be a municipality and is now a geographic area of Ottawa. It was formerly an independent city but has since become a new city in Ottawa in 2001. Nepean took its name from a British Under-Secretary of State for the Home Department, Sir Evan Nepean.
Nepean is bordered by the Ottawa River and abundant green spaces. Residents can enjoy nature trails and parks. It also has popular shopping destinations, include The Bayshore Shopping Centre and Merivale Mall Plaza.
Source: Wikipedia
Areas We Serve
In addition to Stittsville, we offer our house cleaning services to the following locations: New Edinburgh, Gloucester, Kanata, Richmond, Barrhaven, Island Park, Manotick, Orleans, Ottawa, Rockcliffe Park, Gatineau, Nepean, Carp, West Carleton, The Glebe, Westboro, Greely, Kinburn, and South Keys.