The end of the year inspires us to reflect on goals accomplished and get things ready for the new year. This includes keeping things in order and deep cleaning your home. If you're ready to start, learn how to do some deep cleaning and follow this furniture cleaning guide!
Tips on General Furniture Care
When arranging your furniture, try to move it away from direct sunlight. Continuous exposure to sunlight can damage your furniture, whether its material is made of wood, fabric, or leather.
Evaluate the chemicals you're using during furniture cleanup. Strong detergents and chemical cleaners in the bathroom and kitchen are great for giving these areas a sparkling glow after you finish. But when cleaning up your furniture, try to avoid harsh chemicals since they can ruin natural materials.
Turn over furniture that has removable cushions. Although stains don't disappear when you flip cushions, they can make the item appear uniform. If one side looks more worn down than the other, it can seem overused. You might not be able to replace it right away so flipping cushions is an easy way for everything to look a bit better.
Tips on Cleaning Leather Furniture
Leather is great for furniture. It looks impressive in your home but it can be a costly investment. Taking care of your leather furniture is the best way to preserve it for a long time. The first thing you do when planning to clean leather is to learn the type of leather you have.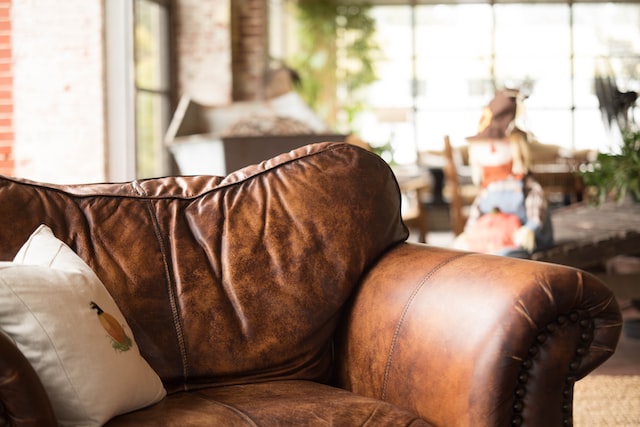 Like everything else, leather furniture will eventually show general wear. If your couch show signs of wear, it can affect the overall appearance of your home. You can do the following steps to take care of your leather furniture:
Wipe your leather material with a clean and damp cloth so any stains are removed. You can also use a brush attached to a vacuum to get rid of the dust and crumbs hiding in the tight spots and corners. Clean regularly to remove the build-up of debris, especially in the tucked-away parts of the furniture.
Use a leather conditioner when wiping down your leather furniture since it can make a difference. Your furniture will start looking shiny and hydrated. You only have to condition it once every six months.
Accidents happen and spills are expected. If you spill something on your leather couch, immediately cover it with a clean, dry cloth to absorb extra moisture. Try to limit rubbing the stain so it doesn't settle deeper. Just use a damp cloth to wipe it. If the stain mark still appears, you can consult a leather specialist.
Tips on Cleaning Fabric Furniture
A lot of fabric pieces rely on vacuuming for cleaning. If this is the case for your furniture covered in fabric, you want to ensure that your vacuum is also clean. Clean the filters and empty the dust bag.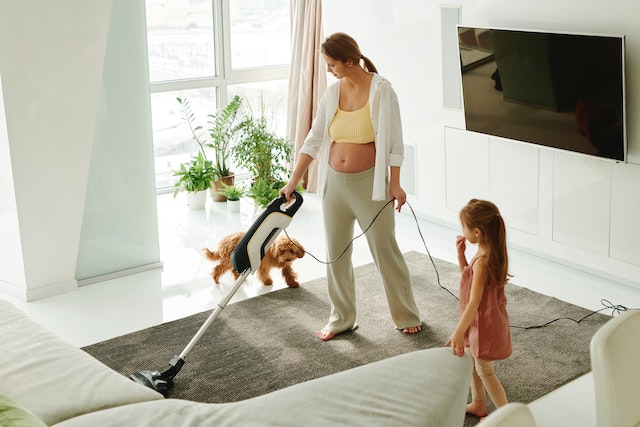 Your vacuum might have special attachments to suck the dirt from your fabric-covered furniture. You can also use a lint roller to remove other stubborn things like pet hair.
If spills happen, you need to act fast so the stain doesn't settle in deeply. When liquids other than water are spilled on your fabric-covered furniture, grab an absorbent cloth or paper towel right away. Press the cloth over the spot until you've dried up as much liquid as possible. Air drying or using a blow drier can prevent deep absorption of the liquid. This is a simple but highly effective tip.
If the stain is still visible, you can use a dishwashing detergent but limit rubbing. If this doesn't work, it's time to get advice from a professional cleaning expert on how to clean fabric furniture.
Tips on Cleaning Velvet Furniture
Although velvet is technically a fabric, it requires special care. With regular vacuuming, you can have pristine-looking velvet. Again, use the fabric attachment for the vacuum and ensure that you run it along the hard-to-reach areas of the furniture to ensure that your velvet lasts for a long time.
If you see crush marks from your velvet, a steamer works to lift the piling and remove the creased look. Brush the opposite sides of the velvet pile so wrinkles disappear. Similar to fabrics, you should treat spills on your velvet swiftly — clean using a damp cloth to absorb the spill right away. Limit scrubbing and use soap and water if the stains are minor. If not, you can contact a fabric specialist.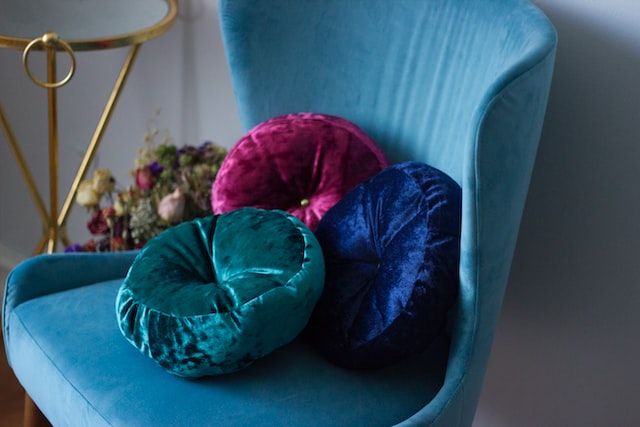 Tips on Cleaning Wood Furniture
Wood is a desirable material for furniture since it lends warmth to a room. But it also has its disadvantages. Special care is required but it can easily be done. You just need to use a damp cloth to clean up the dust, crumbs, and small stains that can stick to it.
Avoid using chemical cleaners to prevent fading the natural finish of the wood. Just use mild soap and water during cleaning. While sanding and re-staining the wood can work to eliminate a dull look, you still need to properly care for it if you want it to last.
You should use coasters to place glasses and dishes on top of wooden furniture. It should also be dried well after a wipe down since the dampness can also leave stains on natural materials. Make sure to clean wooden furniture like kitchen cabinets frequently.
Tips on Cleaning Marble
A lot of people invest in marble furniture pieces since it gives off a luxurious vibe, even in a bathroom. When spills happen, get a non-abrasive soft cloth to wipe the surface. Don't use chemical cleaners since acid can ruin marble materials.
Tips on Cleaning Metal
A lot of metal products are made from steel. Cleaning is simple and can be done using warm and soapy water. For spills, a clean absorbent cloth is all it takes to remove liquids. Like wood, it must also be thoroughly dried to avoid a discolored appearance.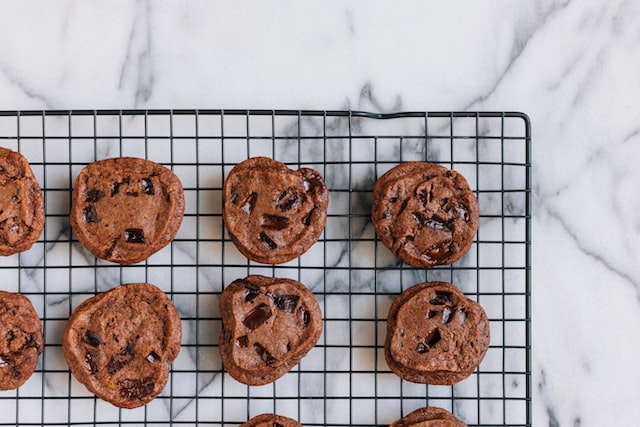 Conclusion
Taking proper care of your furniture can help it last longer and look better. If you're worried about how much time it will take, hire the team at Dazzle Cleaning! Our cleaning experts take care of everything so you don't have to worry.