The Benefits of Hiring a Professional Cleaning Service After a Move
Moving into a new home is both an exciting and overwhelming experience. While you're busy unpacking and adjusting to your new surroundings, the last thing you want to think about is cleaning. However, it is essential to start fresh with a clean slate in your new space. That is where a professional cleaning service can come in handy.
There are several benefits to hiring a professional cleaning service after a move. Firstly, it saves you time and energy. Cleaning a new home after a move can be time-consuming and labor-intensive, especially if you're still trying to get settled in.
With a professional cleaning service, you can focus on other important tasks and let the experts handle the cleaning.
Another advantage of hiring a professional cleaning service is that they have the tools and expertise to effectively clean your new home. They have access to professional-grade cleaning products and equipment, which can make all the difference in achieving a deep and thorough clean.
Additionally, professional cleaners are trained to clean efficiently and effectively, so you can be confident that your new home will be spotless.
Professional cleaning services are also versatile in their cleaning services, offering a range of services, including deep cleaning, post-construction cleaning, and move-in cleaning. This means that regardless of your specific needs, a professional cleaning service can tailor their services to fit your specific requirements.
For example, they can focus on cleaning particular areas of your home, such as the kitchen, bathrooms, and bedrooms, or they can offer a more comprehensive cleaning that covers everything from top to bottom.
In addition to the benefits of hiring a professional cleaning service, here are some tips on what to look for when hiring a professional cleaning company.
8 Tips for Choosing the Right Cleaning Company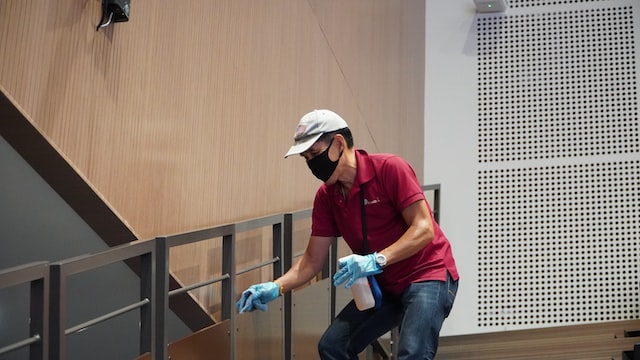 Determine Your Cleaning Needs
The first step in choosing the right cleaning company is to determine your cleaning needs. Do you need a one-time cleaning or regular cleaning services? What areas of your home or office require cleaning? Identifying your cleaning needs will help you choose a cleaning company that offers the services you need.
Look for Experience
Experience is an essential factor to consider when choosing a cleaning company. Look for a company that has been in business for several years and has a proven track record of providing high-quality cleaning services. An experienced cleaning company will have well-trained staff and use effective cleaning techniques and equipment.
Check for Insurance and Bonding
Before choosing a cleaning company, ensure they have liability insurance and bonding. Liability insurance protects you in case of damage or injury during the cleaning process, while bonding offers financial protection in case of theft by the cleaning staff. A reputable cleaning company will have these insurance and bonding policies in place.
Read Reviews and Testimonials
Reading reviews and testimonials from other clients is an effective way to gauge the quality of a cleaning company's services. Look for reviews and testimonials on the company's website and third-party review sites like Yelp and Google.
Pay attention to the overall rating and what customers say about the company's staff, professionalism, and cleaning quality.
Compare Prices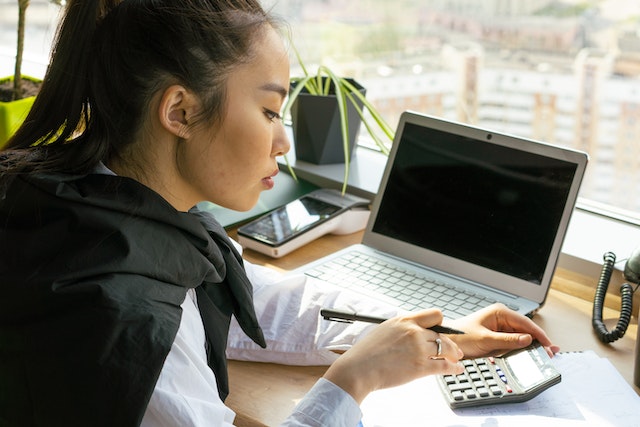 Price is essential when choosing a cleaning company, but it should not be the only factor. Compare the prices of several cleaning companies to find one that offers reasonable rates for the services you need. Remember that the cheapest option may not always be the best, as you may end up sacrificing quality for a lower price.
Get a Detailed Estimate
Before hiring a cleaning company, ask for a detailed estimate of the cleaning services you need. The estimation should include a breakdown of the costs and services offered. Compare estimates from several cleaning companies to find the one that offers the best value for your money.
Ask About Scheduling and Flexibility
Make sure that the cleaning company can accommodate your scheduling needs. Ask about their availability and flexibility when it comes to scheduling cleaning services. A good cleaning company should be able to work around your schedule and provide cleaning services at a convenient time for you.
Check the Cleaning Services Offered
Different cleaning companies offer different types of cleaning services. Some may specialize in residential cleaning, while others focus on commercial cleaning. Look for a cleaning company that offers the services you need, whether it's general cleaning, deep cleaning, or specialty cleaning services like carpet cleaning or window cleaning.
Bottom Line
In conclusion, choosing the right cleaning company requires some research and consideration. Getting a professional moving company and a professional cleaning company can provide numerous benefits when relocating to a new home or office.
A professional moving company can ensure that all your belongings are packed and moved safely and efficiently, reducing the risk of damage or loss.
By following these tips, you can find a reputable and professional cleaning company that meets your cleaning needs and provides quality cleaning services. Remember that a clean and organized home or office can lead to increased productivity and better health.